Thriphaladi Choornam 40 gm for Digestive and Gut Health
Revitalise gut health, the Ayurveda way!
One of the well-regarded formulation in Ayurveda for all the right reasons! AVP Thriphaladi Choornam comes as a bottle of traditional goodness to promote gut health and optimum vision.
Key Benefits
Gently cleanses the gut
Supports healthy digestion
Beneficial in maintaining eye health
Helps rejuvenate and balance the system
Assists in maintaining healthy body weight
| | |
| --- | --- |
| Dimensions | 10 × 10 × 10 cm |
| Select Size | 40 gm |
Availability: 97 in stock
Regular bowel movement is considered as one of the signs of healthy metabolism. The changed lifestyle and food habits can sometimes create a hindrance to this smooth functioning of the system. It periodically demands a healthy cleansing and rejuvenation to maintain the functional integrity. The ancient wisdom holds a comprehensive formula, "Triphala" that gently cleanses the bowel and serves as a Rasayana, promoting general wellbeing.
Thriphaladi Choornam from The Arya Vaidya Pharmacy (Coimbatore) Limited is a classical formulation combining the virtues of Triphala and Yashtimadhu (Licorice). As the name suggests, the main ingredient Triphala constituting Haritaki, Vibithaki and Amalaki taken in specific proportion is paired with Yashtimadhu, which makes it different from the usual Thriphaladi Choornam.
Triphala is acclaimed as Rasayana (rejuvenative) and Chakshushya (that which promotes eye health) in Ayurveda. The inclusion of Licorice helps fortify the existing effects of Triphala, supporting natural immunity and wellbeing. Thriphaladi Choornam promotes healthy evacuation of bowel; aids relief in bloating and acidity caused due to improper digestion. The formulation also facilitates healthy detoxification, thus supporting healthy weight management.
1 tsp at bed time with a glass of warm water
- as directed by the Physician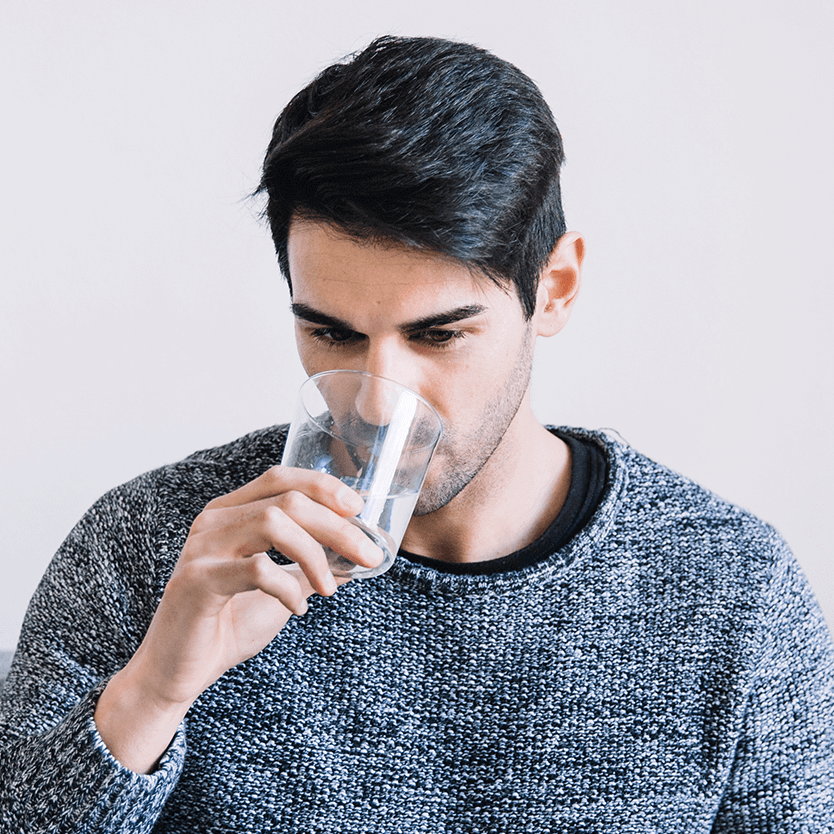 Not needed. You can buy it online.
However, it is advisable to consume the same under the guidance of a trained Ayurvedic physician.
---
What does it contain? + Net Qty
40 gm Thriphaladi Choornam is a herbal blend containing the powerful trio of Triphala (Harithaki, Bibithaki and Amalaki) with Yashtimadhu in a fine powder form.
---
Thriphaladi Choornam offers a range of benefits including healthy digestion, metabolism and aids gentle detoxification of the body through regular bowel movements.
---
Please Note: In all the above conditions, consult  an Ayurvedic Practitioner for expert opinion before consuming the product.
1. Are there any side effects for Thriphaladi Choornam?
AVP Thriphaladi Choornam contains four herbal ingredients in adequate proportions. There are no known side effects when the formulation is taken as per the dose mentioned above. Contact a registered Ayurvedic practitioner to find out the optimum dose according to your body type.
2. Are there any contraindications for Thriphaladi Choornam?
Thriphaladi Choornam is considered generally safe for adults as there are no harmful chemicals or additives. However, the formulation can promote bowel evacuation and hence pregnant women and children are advised to take the product under medical supervision only.
3. Does Thriphaladi Choornam help with weight loss?
Thriphaladi Choornam helps detoxing the system by promoting healthy metabolism and bowel movements. This inturn can regularise the digestive activity and supports healthy body weight.
4. Can I consume Thriphaladi Choornam long term?
Thriphaladi Choornam in the mentioned dosage can be consumed regularly as it possesses a Rasayana effect. Contact a registered Ayurvedic Practitioner to decide the ideal duration of consumption according to your body type and condition
5. Can I take Thriphaladi Choornam if I have any disease conditions?
Thriphaladi Choornam does not contain any harmful chemicals or metals in it. But it can naturally cause bowel movements and hence should be used with caution. Improper dosage may cause loose stools and care should be taken to avoid dehydration and fatigue if used during illnesses.
6. I have a few more questions. Can I get an expert's help?
At AVP, we have qualified Ayurveda Physicians to provide expert opinion on all your health concerns. Please click here to consult a registered Ayurveda Practitioner, now.