AVP HOSPITALS
The twin values of commitment to 'quality of care' and 'purity of treatment' are the distinguishing factors of AVP. The main treatment facility of AVP called The Arya Vaidya Chikitsalayam & Research Institute (AVC). functioning since 1957, is located in the heart of Coimbatore city in Tamil Nadu state, India. AVC has the distinction of being one of the first Ayurvedic hospitals to become ISO 9001:2008 certified for its compliance with International quality standards. The Aryavaidyan Sri P. V. Rama Variar Birth Centennial Ayurveda Hospital and training academy is located at the foothills of the western ghats in a serene unpolluted and picturesque environment. It is a chosen destination of many foreigners for their learning and treatment interests. Saranya Ayurveda Hospital is the other facility off the National Highway to Kerala nestled in a beautiful rustic location.
AVP Mankarai
This AVP Hospital at Pathanjalipuri, Mankarai, was started in the year 1980, to commemorate the Birth centenary of our founder, Arya Vaidyan P V Rama Varier. Here, Ayurveda "The Science of Life" works wonders. Located at the foothills of the western ghats – in the lap of Mother Nature, where the physical world merges with the celestial world, where one can feel the healing touch of nature.
Ayurveda is the science of Life. Life is not just about human beings but the habitat we live in. Mother nature teaches us, every second, a new lesson and provides everything for our needs. AVP Mankarai is one such place, where we get a chance to see nature at close quarters and heal ourselves holistically through a healthy mind, body and spirit. This place, as the name suggests, is also a great place to learn. The residential faculty ensures the best medical care and learning in Ayurveda.
Ours is a 76 bedded hospital with AC and NON AC Cottages and Deluxe rooms. More than 3 decades, our hospital have been instrumental in providing Ayurvedic Health Care to thousands of patients who arrive from various parts of the globe. Pathanjalipuri, Mankarai on the whole is providing various services in Ayurveda, from classroom teachings, trainings and to treatments for various ailments.
http://www.pathanjalipuri.com/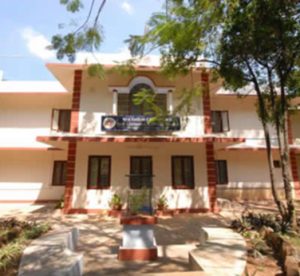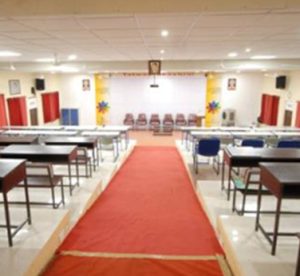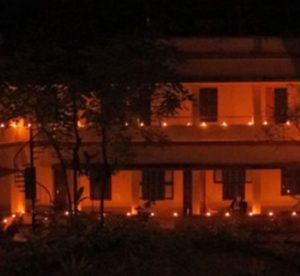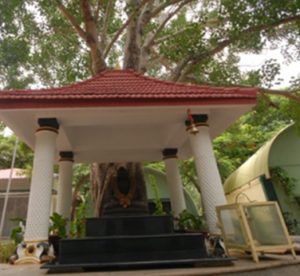 Saranya Ayurveda Hospital
NABH Accredited and ISO certified Ayurveda Hospital
Saranya Ayurveda Hospital (SAH) is a NABH Accredited and ISO certified authentic and traditional Ayurvedic treatment institution under the auspices of Aashirwad Health and Education Trust, supported by The Arya Vaidya Chikitsalayam & Research Institute and The Arya Vaidya Pharmacy (Cbe) Ltd.
Saranya Ayurveda Hospital is the first hospital under the AVP Group to get the prestigious NABH Accreditation which ensures high quality of care and patient safety and shows the hospital's commitment to continuous quality improvement. Saranya Ayurveda Hospital and AHET are established by Padma Shri PR Krishnakumar on a 30 acres campus which he believed will become a fulcrum for all authentic Ayurveda activities relating to clinical, educational, research and manufacturing services. The campus is located in Navakkarai, on Coimbatore – Palakkad Highway, in the foothills of Boluvampatty ranges of the Western Ghats, bestowed with beautiful nature and clean air. The healing quality of Nature and the presence of the Chottanikkara Temple make the campus, divine and serene.
https://www.saranyaayurveda.com/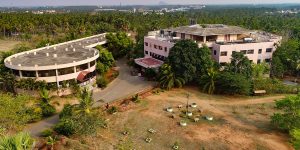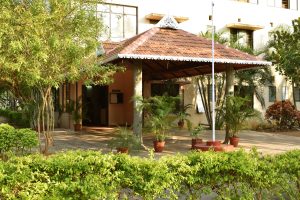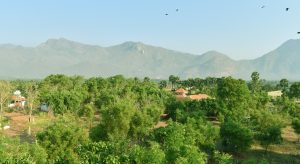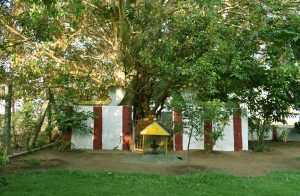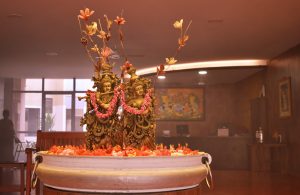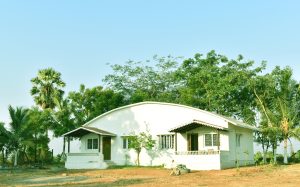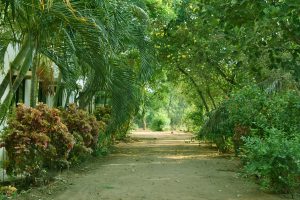 AVC Ramanathapuram
The Clinical wing of The Arya Vaidya Pharmacy was started in the year 1957 and is now known as The Arya Vaidya Chikitsalayam & Research Institute (AVC). This Chikitsalayam situated in the heart of Coimbatore City, in Tamilnadu, South India is at present a 120-bed Ayurveda hospital. AVC offers classical Ayurvedic treatments for a wide range of ailments.
This Chikitsalayam is one of the first Ayurvedic hospitals to become ISO 9001: 2000 certified for its compliance with international quality standards.
In its untiring pursuits to establish global scientific footing for Ayurveda, the challenging task of clinical documentation commenced here in the year 2003, through the RUDRA Programme, which is now being supported by AYUSH, Ministry of Health and Family Welfare, Government of India. The first ever-clinical research project to scientifically evaluate Ayurveda outside the US, funded by the National Institutes of Health, USA was conducted in this hospital.AVP Hospitals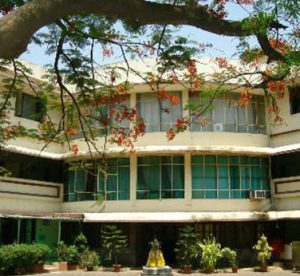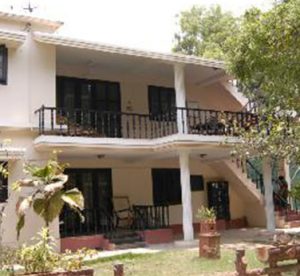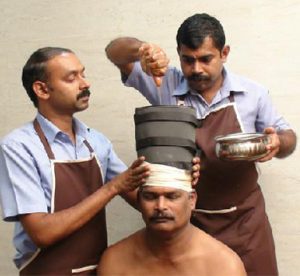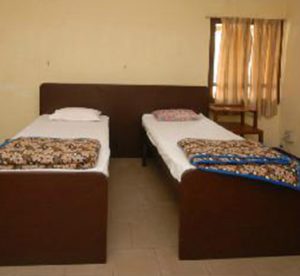 BAPS Yogiji Maharaj
From its humble beginnings in 1996 (when it was called as Pramukh Swami Health Care and Research center) and a keen focus on developing a multispecialty OPD, the hospital has grown to become a leading destination for healthcare today. Over 5,22,860 patients have been benefitted from this center till September 2011. After which, it shifted to a new premises just across the road and changed name to BAPS Yogiji Maharaj Hospital.
BAPS Yogiji Maharaj Hospital is a NABH accredited, 100-bed multi-specialty hospital, located in the centre of Ahmedabad city. Its green and spacious surroundings provide a soothing, healing environment to patients from farflung areas of Gujarat and Rajastan and international patients from different countries across the world.