WELCOME TO AVP AYURVEDA
The Arya Vaidya Pharmacy (Coimbatore) Limited is the flagship company of the AVP Group. Since its incorporation in the 1940s, AVP has grown in reputation as one of the pioneers in the field of Ayurveda. Headquartered in Coimbatore, the company has a pan-India network of doctors, supported by a strong sales and distribution network.
At AVP we want to 'Touch Lives Through Ayurveda'. Be a leading and authentic source for quality Ayurveda products and services to the Global Community. Therefore, we take utmost care in the way our products are formulated and in the selection of herbs and ingredients we use and carry out stringent testing of the products in our research facilities for their efficacy. We ensure that all our products are aligned to the spirit and letter as laid out in the sacred Ayurveda texts.


FOUNDER
Aryavaidyan Shri P. V. Rama Variar
The Aryavaidyan Shri P. V. Rama Variar was born in 1908 as the only son of Vaidyavichakshanan Mankulangara Kunjan Varier, a reputed Sanskrit scholar, poet and physician and Smt. Putiya Variyath Kutty Varasiar. He joined the Ayurvedic College at Kottakkal after his high school studies and was the trusted disciple of Vaidyaratnam P. S. Varier. Under the able guidance of his preceptor, he was trained not only in the treatment of illnesses but also in the preparation of medicines.
His deep knowledge, innate sincerity, humility and capacity for untiring hard work, won him the deep affection and trust of all those around him. His vision was to ensure as many lives are touched for the betterment with Ayurveda.
MENTOR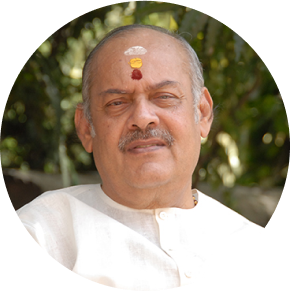 Dr. P.R. Krishna Kumar
Dr. P.R. Krishna Kumar was born in 1951 and was mentored by his father Shri Rama Varier in the skills and techniques of Ayurvedic treatments. His first major achievement was in 1977 when he initiated the first clinical research study on rheumatoid arthritis in partnership with the WHO and the Indian Council of Medical Research. Following this Dr. Krishna Kumar successfully implemented a variety of projects, established the AVP Research Foundation, and launched a clinical documentation program called RUDRA, which is now used by the Indian government's AYUSH department.
For his phenomenal achievements, Dr. Krishna Kumar has received multiple awards including India's highest honor, the Padma Shri, in 2009.
BOARD OF DIRECTORS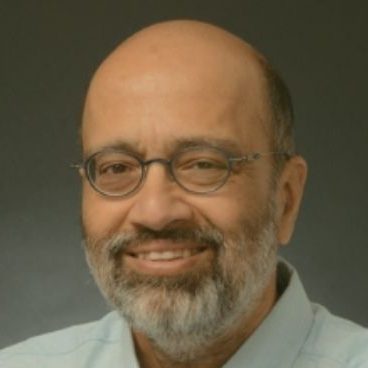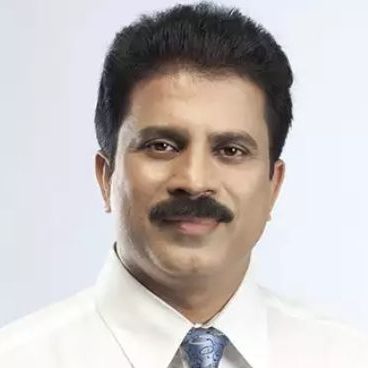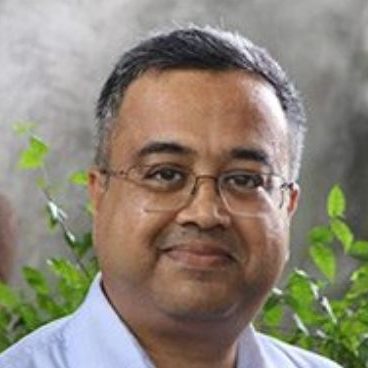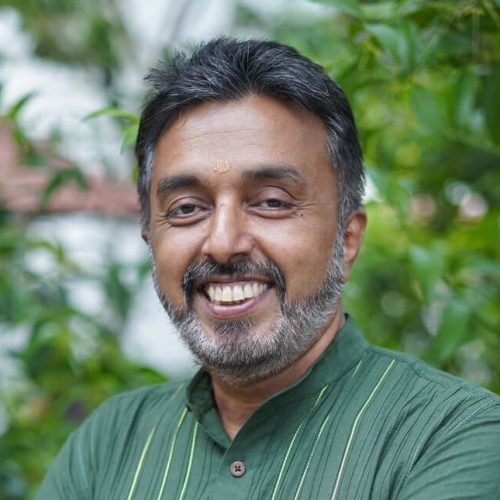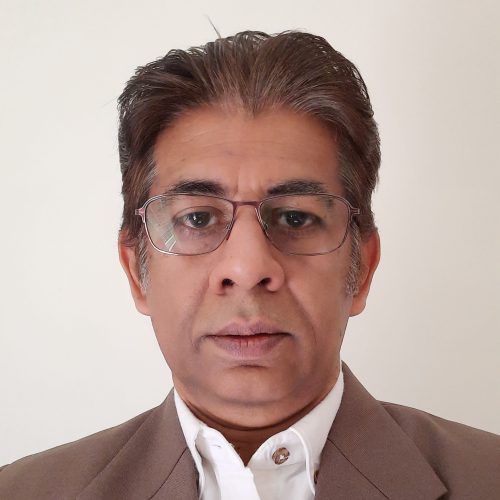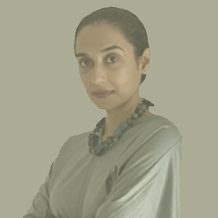 C. Devidas Varier
Managing Director
C. Devidas Varier was appointed as the Managing Director of AVP (CBE) in 2021 and is the grandson of Arya Vaidyan P.V. Rama Varier. His father, P.V. Chandrasekhara Varier was the Managing Director from 1961 until 1994.
Varier has over 28 years of experience in operations management and was instrumental in taking the brand overseas. In 2015, Varier established AVP Baltics expanding brand presence considerably.
Prior to that, Varier played a key role in forging collaborations with Hindustan Unilever (Ayush) and Kama Ayurveda.
Varier started out as a management trainee in the company in 1993. Varier's deep understanding of Ayurveda, the company's businesses and growth plans has enabled him to make deeply relevant contributions towards AVP (CBE)'s progress. His diverse perspectives on the industry, knowledge of Ayurveda, and determination to take Ayurveda to a global level has ensured an exemplary track record for showing outstanding results.
R. Haresh
PARTNER, PHI CAPITAL DIRECTOR
R. Haresh is a partner with Phi Capital and currently serves as the Managing Director of TVS & Sons apart from being on the boards of several companies.
He has over three decades of core management experience in operational and senior positions within the TVS Group. He was responsible for spearheading multiple business initiatives, and forming collaborations and joint ventures with global companies.
As an active member of the Family Business Network (FBN) International he has tackled unique challenges successfully for sustainable results. Previously, he was the head of CII-FBN India and continues to participate and speak at different family business events.
Porinju V. Veliyath
FOUNDER, EQUITY INTELLIGENCE DIRECTOR
Porinju Veliyath is the Founder of Equity Intelligence, a portfolio management company founded on the principles of value investing.
Veliyath began his career as a floor trader with Kotak Securities in 1990, later moving to Parag Parikh Securities where he worked till 1999. He returned to Kochi in 2002 and started Equity Intelligence, which today is known for its exceptional track record of giving great returns to its clients.
Sivadas R. Warrier
Director
Sivadas R. Warrier has been in the accounting and finance industry for over 15 years. He brings with him a unique combination of fine management experience and deep knowledge of Ayurveda.
Warrier began his career by working with various investors on Dalal Street after which he honed his management accounting skills at the Al Naboodah Group in Dubai.
Warrier is a keen believer and practitioner of Ayurveda and has also worked in the industry.
Dr. Ramkumar Kutty
FOUNDER & DIRECTOR, PUNARVANA AYURVEDA DIRECTOR
Dr. Ramkumar Kutty is the Founder and Director of Punarvana Ayurveda, a company committed towards promoting wellbeing with authentic Ayurveda.
Dr. Kutty completed his formal education in Ayurveda in 1991 and went on to work on a project aimed at improving the healthcare system in India. From 1994 to 2003 he was one of the trustees at the Ayurvedic Trust Hospital in Coimbatore, India, recognized by the Government of India as one of the top five Ayurvedic hospitals in India
Sudhakar Mallya
Director
Sudhakar Mallya is an entrepreneur with business interests in South Asia and South East Asia.
He has over two decades of business experience across geographies of South Asia, South East Asia, Western Europe and North America. As an entrepreneur, Sudhakar co-founded and sold his first start up to an international investor at the beginning of his career. Sudhakar was part of Mr. N. S. Raghavan's (co-founder of Infosys) Nadathur Group for over a decade gaining valuable experience in investment, portfolio management and also being entrepreneur-in-residence to start new businesses for the group.
Sudhakar has firm conviction in Ayurveda and while striving to follow the principles of Ayurveda personally on a daily basis, he seeks to propagate Ayurveda as a way of life for all.
Krishnadas R Varier
Executive Director
Krishnadas R Varier is basically qualified in BSc Mathematics. Further he has done Advanced Diploma in systems management from NIIT. Before joining AVP in 2002 he has worked in programming and IT management areas for 10 years in companies like Amritlal Chemaux limited, Cabot corporation, Mattel India Limited
In AVP he has played a key role in IT infrastructure development. He further took responsibilities like Production, HR, Branch administration and Sales. As recognition to his hard work, cross functional skills & contribution to the company growth, he is appointed as Executive Director.
Dwarakanath Sylendranath
Director
Dwarakanath Sylendranath is an Engineer with almost 3 decades of experience in India and overseas with large corporates like Qatar Petroleum, Larsen & Toubro, Petrofac International, BSES etc in power and Oil & Gas sector.
Having worked in senior management positions in above organisations, he has extensive experience of global tendering, contract management, dispute resolution etc for many large contracts of USD 1 Billion and above. He has good knowledge of best corporate practices and was actively involved in developing systems and procedures in these organisations.
Ashima Suri
Director
Ashima Suri has over 21 years of professional experience, in the domains of banking and credit, structured finance, Indian capital markets and institutional relationship management.
She has fund management experience at a marquee global asset manager, with highest standards of governance and compliance. Experience across structuring, marketing and setting up credit funds beside principal investing, deal structuring and running co-investment and syndication mandates .Deep skills in applying the understanding of the underlying credit towards principal credit investing, deal structuring and syndication in the Indian capital markets. Understanding of the Indian regulatory landscapes. Interface with banking and capital markets regulatory authorities.
She has a significant commercial track record of fund commitments and co-invest mandates through relationships with local and marquee International LPs combined with an understanding of their investment objectives and processes
MILESTONES
AVP was established by the late Aryavaidyan Shri P. V. Rama Variar who was a humanitarian, philosopher and physician par excellence.
Here are the key milestones of our journey.

Establishment of Arya Vaidya
Chikitsalayam, an Ayurveda Hospital
1950 at Coimbatore

Launch of research on Efficacy of Ayurvedic Treatment in Rheumatoid Arthritis a collaborative project with WHO- ICMR.

Heal Pharmacy established to focus on OTC products

Granting of the Good Manufacturing Practice (GMP) certificate to the Kanjikode plantfrom the Drug Controller, Government of India.

The Department of AYUSH facilitated the implementation of the RUDRA(Random UninterruptedDocumentation for Retrospective Analysis) program with software support for reporting outcomes of clinical practice in the National Institutes of Ayurveda

The Ministry of AYUSH grants funds for the First-ever clinical trial of the Management of Diabetes with Ayurveda outside India.

The Ministry of AYUSH grants funds for Clinical Research on the Management of Covid-19 through Classical Ayurveda.