Saraswatharistham with Gold
Memories matter. Strengthen yours.
A precise blend of natural ingredients to support cognitive health! AVP Saraswatharishtam with Gold  infused, is an authentic Ayurveda formulation that helps promote mental agility and overall healthy performance of the brain.
Key Benefits
Offers cognitive support
Promotes short term and long term memory
Helps improve clarity of speech
Beneficial in combating stress and anxiety
Aids emotional wellbeing
| | |
| --- | --- |
| Dimensions | 1 × 1 × 1 cm |
| Select Size | 200ml |
Availability: 284 in stock
Human memory is a marvellous phenomenon. By the age of four, the hippocampus in our brain is fully developed and we start to remember things consistently. Providing adequate support in the form of right nourishment and activities can nurture the healthy functions of the brain effectively.
One of the most acclaimed Ayurveda formulations of all times, Saraswatharishtam by The Arya Vaidya Pharmacy (Coimbatore) Limited holds the goodness of several Medhya (intellect promoting) ingredients in a bottle. The formulation helps boost learning capabilities, clarity of thoughts, focus and memory.
The traditionally prepared tonic helps support the clarity of speech in children during their growing age. The inclusion of Medhya herbs like Ashwagandha, Brahmi etc. helps rejuvenate the functions of the brain, naturally. Potentiated with edible gold, each bottle is carefully crafted to bring out the best of brain functions in children and adults alike.
Professionals who go through daily doses of anxiety and stress may also find solace in this Ayurvedic formulation as it helps promote emotional wellbeing. It helps fight mental fatigue, supporting a calm, focused state of mind thereby nurturing healthy emotional balance.
5 ml twice daily after food
10 ml twice daily after food Or as directed by the Physician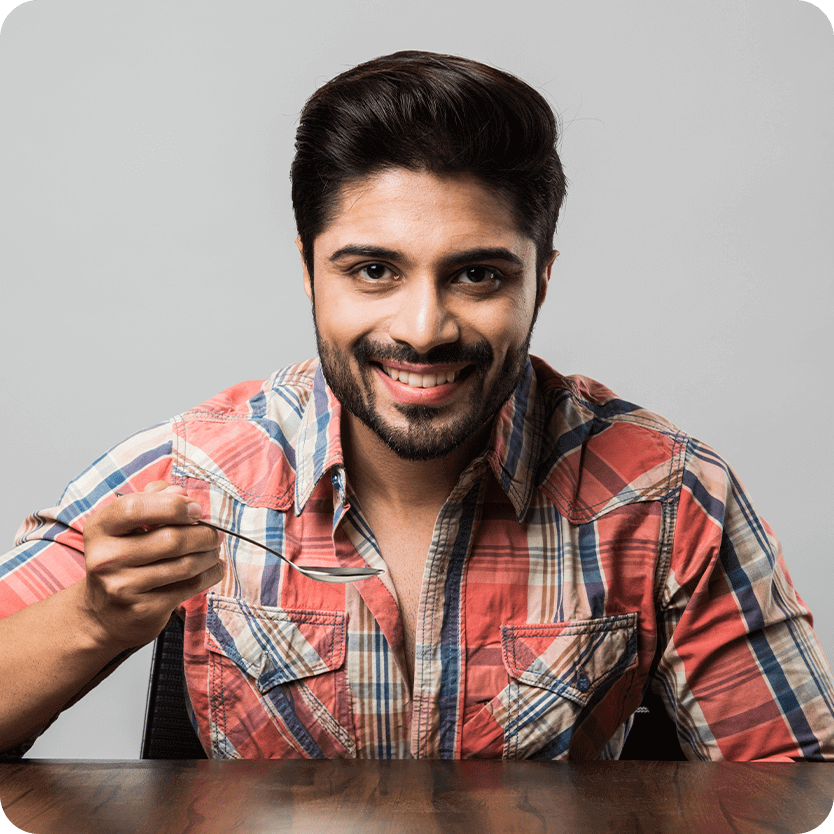 Not needed. You can buy it online.
However, it is advisable to consume the same under the guidance of a trained Ayurvedic physician.
---
What does it contain? + Net Qty
200 ml Saraswatharishtam combines the goodness of herbs like Brahmi, Ashwagandha etc. with adequate quantities of edible gold, prepared traditionally.
---
The fermented tonic offers a multitude of benefits like optimum cognitive support, promotes mental clarity, combats stress, anxiety and aids emotional wellbeing,
---
Pregnancy
Lactation
Internal bleeding
Gastritis
Please Note: In all the above conditions, consult  an Ayurvedic Practitioner for expert opinion before consuming the product.
1. How does Saraswatharishtam work?
AVP Saraswatharishtam contains ingredients which are traditionally known for improving cognitive functions. It also contains Gold in appropriate quantities which when combined with other herbs work synergistically in promoting emotional and cognitive performance.
2. Is it safe to consume Saraswatharishtam with other medications?
AVP Saraswatharishtam is prepared following the authentic formula and does not contain any harmful chemicals that could potentially react with other medicines. However, it is advised to maintain sufficient time gap between consumption if you are under any medications. Contact your Registered Practitioner if you have any concerns.
3. Can Diabetics and pregnant women consume Saraswatharishtam?
Saraswatharishtam is a fermented product that contains honey and sugar as sweetening agents. Although the preferred dosage is minimum, it is best for Diabetic individuals to consult the Physician before consuming the product. Since it also contains edible Gold in minute quantities, pregnant women are also recommended to take expert advice before using the product.
4. I have a few more questions. Can I get an expert's help?
At AVP, we have qualified Ayurveda Physicians to provide expert opinion on all your health concerns. Please click here to consult a registered Ayurveda Practitioner, now.